Driveclub Feels Brilliant, Says Dev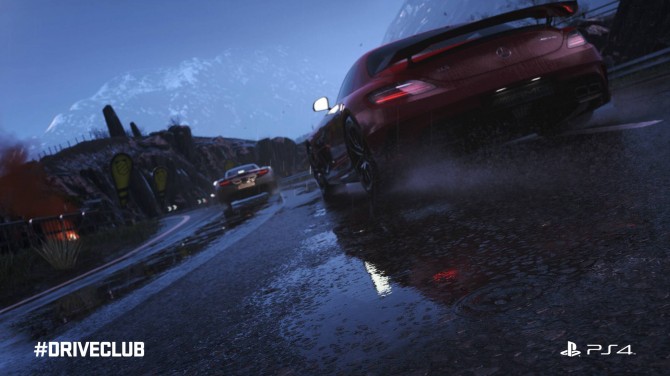 23 July 2014
It's been a long ride for Evolution Studios with Driveclub. Originally scheduled to be a PlayStation 4 launch title, the game was eventually delayed first into early 2015 and then eventually announced for an October 7 release, almost a full year after the original schedule.
That said, it seems like the choice could pay off for Sony and the studio; while we liked what we played last year at Gamescom, Driveclub has been extensively improved since, including impressive features such as the weather system (of which you can enjoy some stunning screenshots here), although this will be included in a post-launch patch. Game Director Paul Rustchynsky believes, according to an interview published on Red Bull, that Driveclub now offers a gameplay which feels brilliant through a balance of accessibility and depth.
For me it's how satisfying it is to get behind the wheel. I've always had the mantra: 'gameplay, gameplay, gameplay' and I love that we've designed a fundamental driving experience that is an incredibly rich balance of accessibility and depth that feels brilliant on both pad and wheel. It's a racing game after all; making it exhilarating for everyone is what matters most to us and achieving that is absolutely what I'm most proud of.
This seems a fair assessment, as Driveclub strives to find the sweet spot between the arcade and simulation racing subgenres. Moreover, it has been long speculated that Driveclub's delay could have had to do with Project Morpheus, but Rustchynsky mentioned that while the hardware is amazing and Evolution is indeed working on it, they're not looking to make Driveclub compatible with the device, at least for now.
Project Morpheus is a fantastic piece of hardware and it's something that really excites me as a gamer. Evolution has a dedicated team who have been working on it from day one, so we have a keen eye on it – but it's not something we're looking at for Driveclub just now.
Driveclub is scheduled for a PS4 exclusive release on October 7th; we're hoping to get you an updated hands-on from Gamescom 2014, so stay tuned.