The Deer God Nears its WiiU Stretch Goal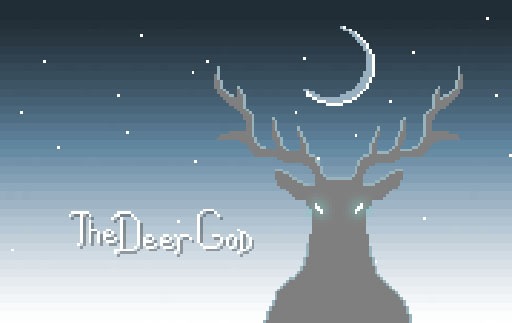 21 July 2014
With 56 hours to go, The Deer God might just be able to make its WiiU stretch goal on Kickstarter.
Having already accomplished its initial target as well as the first stretch goal, The Deer God is well on its way to being released on WiiU as well as Steam. Currently standing on $36,000, the WiiU stretch goal is only $4000 away at $40,000.
The Deer God is a 2D survival game where the player, a hunter, is transformed into a baby deer. With no real end goal, the objective is to grow into a mighty stag, survive the expansive forest, father fawn offspring and seek out the deer statues.

With pixelated graphics and a musical score that look and sound like a mix between Sword & Sorcery and Fez, The Deer God is within a well established niche of artistic games. And with its survival mechanics and randomly generated world, The Deer God fits in among other survival games such as Don't Starve.
Its appears however, that if The Deer Hunter does make its way to consoles, the WiiU will be its only destination. With an Xbox One stretch marked at $45,000 and a PS4 goal at $90,000.
The current estimated release date for The Deer God is January 2015.