Battlefield Hardline Trying to Visually Distance Itself from BF4? Will it work?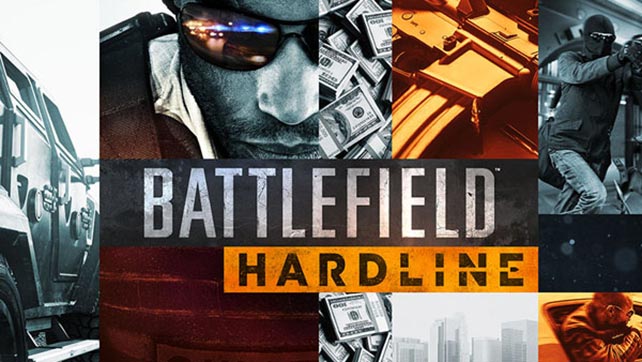 19 July 2014
Battlefield: Hardline has often been accused of being a Battlefield 4 DLC or just Battlefield 4.5, and similar HUD was the first obvious thing that those two games share in common.
Visceral Games acknowledged the critics and promised to "establish a clearer visual difference from Battlefield 4 and improve the messaging of the in-game HUD", along with other things they fixed based on beta players' experiences.
But how much will it help? Because even the betas were similar in their choice of maps, both featuring urban battlegrounds with tall skyscrapers.
Releasing the game just a year after isn't helping much either because unlike Call of Duty which established itself as a seasonal game and always tries to variate its settings and environments (though they focused a bit too much on the future with recent installments), Battlefield games are now-days mainly set in modern setting. We haven't seen any change in BF's setting since 2010 and the Vietnam expansion pack of Battlefield: Bad Company 2. People are getting fed up with military shooters in modern setting and releasing two similar games almost within a year won't do good for anyone in the long run.
Aesthetically, it can help that non-Battlefield players don't mix those up, but there weren't many changes in the gameplay department and Battlefield Hardline feels like Battlefield 4 on smaller maps. Heist is essentially tweaked Rush mode, which can turn into camping fest pretty quick as both sides roam around the vault with no intention in going for the objective. Luckily, the promised toning down of explosives might help tone down this negative aspect of online gaming.
Furthermore, both games often use the same assets and share a lot in common as far as their equipment list goes. Looking at weapons lists of Battlefield: Hardline and Battlefield 4, we'll spot a lot of them making the transit from Battlefield 4 to Battlefield: Hardline  (UMP-45, P90, ACE 23, M240B, M1911, L96A1, G36C,…). Because of the overlapping in environments and equipment department, chances of Battlefield Hardline drastically distancing from Battlefield 4 from a visual standpoint are slim.
What's your take on this? Can Battlefield: Hardline distance itself from Battlefield 4, at least in visual terms?