Driveclub "Vastly Different" From GRID Autosport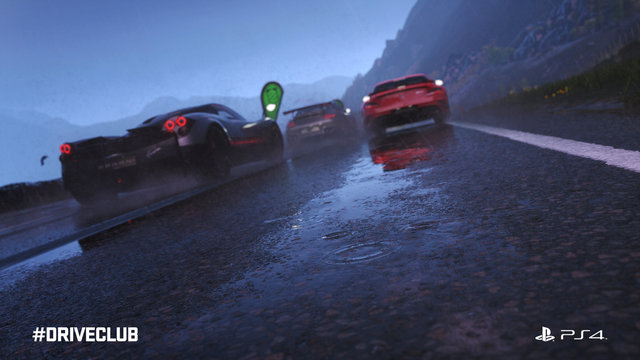 09 July 2014
After a painful tease via screenshots such as the one above, yesterday Sony published the very first videos of Driveclub's weather system, and they look fantastic, as you can see for yourself below. This prompted many congratulations but also questions sent via Twitter to Evolution Studios, and two of them are particularly interesting.
In the first one, a user commented that Driveclub's handling looked similar to GRID Autosport (Codemasters' latest racing game, which we have reviewed quite positively a few days ago), to which Game Director Paul Rustchynsky replied that Evolution's game is a vastly different experience.
@apexboner I can assure you its a vastly different experience.

— Paul Rustchynsky (@Rushy33) July 9, 2014
In the second one, Senior Community Manager Jamie Braidshaw left the door open to revisiting the Motorstorm franchise on PlayStation 4 in the future, after completing Driveclub. Truthfully, there are many fans of Motorstorm out there, myself included, and one can wonder how good it could look using Driveclub's amazing engine and improving upon it.
@AndyLikeGandhi Maybe in the future. We're all about @DRIVECLUB right now :)

— Jamie Brayshaw (@PhenomEvolution) July 9, 2014
Driveclub will launch on 7th October, exclusively for Playstation 4.