Techland:We were strongly limited by old gen hardware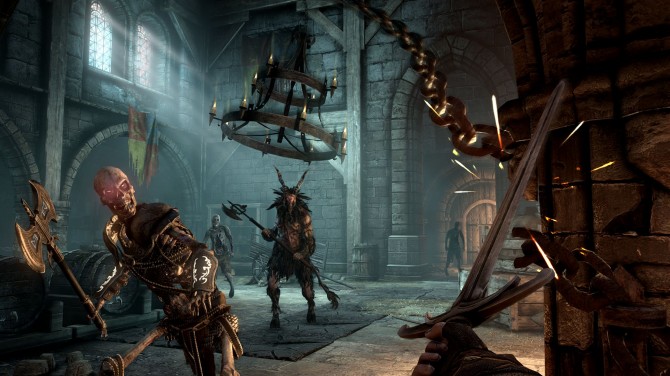 30 April 2014
Techland just announced in a press release that Hellraid, the hack n'slash first person coop dark fantasy game, has recently received many enhancements. Of course, this is all accompanied by some nice looking screenshots, as it is customary.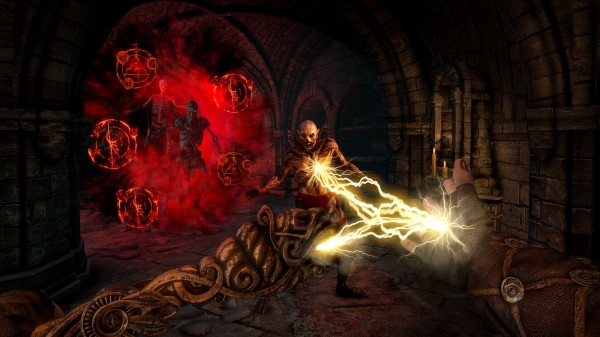 VG247 also published a long interview with Game Producer Marcin Kruczkiewicz, who explained that they were previously being limited by old generation hardware, which is why they are switching the target platforms to PC, PS4 & Xbox One now.
We're constantly pushing forward with more detailed 3D models, textures in higher resolution, more complex special and particle effects, or advanced AI algorithms. It was rather simple on PC, yet we were strongly limited by hardware on the previous generation of consoles. Now, because the game is coming to PC and the next-gen consoles, we can focus on making the game with no worries about hardware limitations.
This raises interesting questions on the limitations suffered by other cross-generation games. Anyway, in the press release Techland specified that the game is being moved to Chrome Engine 6, the latest iteration of Techland's in-house engine which is also powering Dying Light.
Thanks to this technology, Hellraid will benefit from a new physics-based lighting system, more detailed locations and character models, complex animations, advanced particle effects, and state-of-the-art AI systems.
Then there's obviously combat, which has been enhanced with interactive environments, adaptive enemy AI and destructible objects/environmental traps.
The combat system now features one- and two-handed melee weapons, shields, magic staves and ranged weapons. With diverse fighting styles, counter-attacks, parrying and dashing abilities, the melee combat in Hellraid becomes even more complex and immersive. Additionally, magic will offer a wide and diverse selection of offensive, defensive and healing spells.

The combat experience is furthermore enhanced by weapon crafting, interactive environments, destructible objects and environmental traps, as well as challenging and adaptive enemy AI.
Lastly, there are more game modes now, along with increased customization.
Hellraid will offer three different game modes. In the Story Mode, players will explore the world and try to repel forces of Hell. The highly-replayable Mission Mode will put more focus on arcade-style fun of climbing up leaderboards, creating the longest combos and beating high scores, while the completely new Arena Mode will offer survival gameplay with waves of deadly demonic hordes to fend off. All these modes will be available in both single-player and 2-4 players co-op.

Players will be able to create and customize their characters with armor, clothes, and accessories such as amulets. Thanks to a new class-free skill tree, they will develop a demon slayer perfectly suited to their play style by combining various active and passive abilities – divided into intertwined paths of combat, magic and agility.
Hellraid is expected to hit Early Access in Autumn, while the next gen versions are announced to be coming in 2015.