Dev: H1Z1 To Have Slower Combat, Less Accurate Guns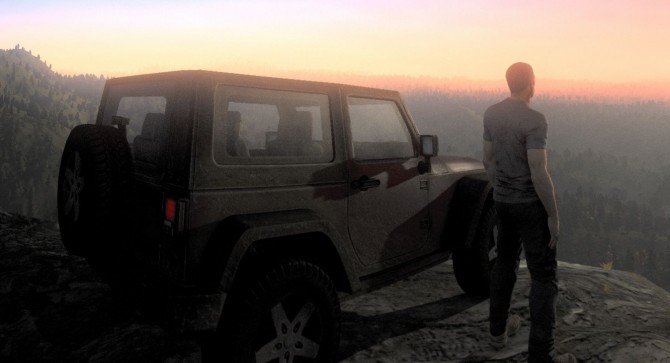 18 April 2014
Yesterday, Sony Online Entertainment developers Jimmy Whisenhunt (Game Designer) and Tom Schenck (Senior Programmer) debuted the very first H1Z1 stream, with many users stopping on Twitch to see and learn more about the game. As we reported earlier, H1Z1 is a zombie sandbox MMORPG with a strong focus on survival and crafting; powered by SoE's Forgelight Engine, it will initially feature a small part of rural America and then the developers will add more landmass, with the ultimate goal of a huge("orders of magnitude more than Planetside 2", according to Smedley), seamless playable map representing many different locales in the USA.
Today, the developers are answering some questions arisen from the stream. For instance, H1Z1's combat seemed to be frankly a bit too fast at the moment, and the character seemed to be able to hit with a pistol very far away without having to use the gunsight. Whisenhunt just popped on Reddit & Twitter to confirm that these things will be surely changed.
Absolutely. Combat is my field and we are consistently getting featured to help balance it out. 1:1 head movement with slower arms is the beginning of this.

Edit: also you won't be wielding 3 weapons at a time most of the game, even when you get them… It'll be much slower than shown.
As you can see, he added that it won't be possible to switch weapons as fast as in the stream. On Twitter, he said that the slower combat will include animations and weapon speed:
Quick answer to a FAQ: Combat will be slower than shown, that includes head movement, animation and weapon speed. #H1Z1

— Jimmy Whisenhunt (@jimmywhis) April 18, 2014
As for the less accurate guns, he answered with a simple, but resounding "Yep" on Reddit when he was asked if they were going to change this aspect.  This is consistent with Whisenhunt's previous statement about H1Z1 being far more of a tactical shooter than a twitch one.
In yesterday's stream, Schenck also confirmed that they are currently targeting an Early Access debut in four weeks from now, for an overall price of $19.99 (though the game will be F2P once it launches). You can watch the whole stream below (it lasts a bit less than an hour).