Daylight To Release on April 8,Has 3D and PS4 feature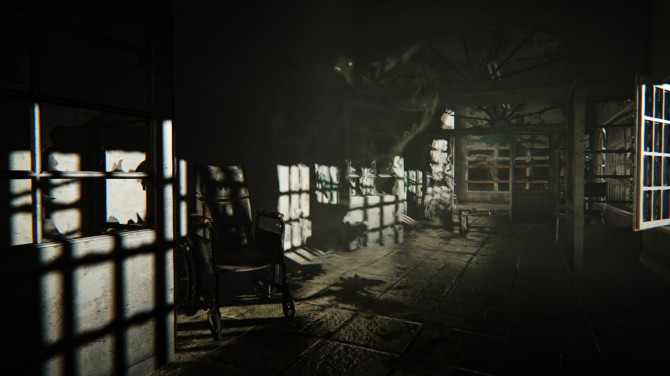 20 February 2014
In a press release just issued by Zombie Studios, the release date of Daylight was finally revealed to be 8th April. The game will be available on PSN and Steam for $/€14.99/£11.99. Along with this, the press release also detailed some interesting features of Daylight, including another step in the degree of interactivity available for the users watching a PS4 stream.
This is a very cool feature that we're super stoked about. It's no secret that Daylight is extremely friendly for the PS4's "Share" button (ditto, PC streaming). The tinkerers at Zombie Studios found a way to use Twitch chat to cue in-game events. The example we've been tossing around (and is in no way final) is that someone watching a stream types the word "Meow" into the chat, which causes the game to make a corresponding sound of a cat. So yes. You can literally scare your friends now by watching the stream. There are two caveats to this:

1) They're all on timers, so you can't spam them. That would be ridiculous.
2) We're not going to tell you the list of words. You're going to have to find them through experimentation.
Daylight is also compatible with a technology called RealD 3D:
The PlayStation 4 and PC version of Daylight will be fully 3D compatible out of the box! 3D-enabled TVs and monitors will bring the scares, jumps and all other things that haunt the Mid Island area to life in a very tangible way. RealD3D is the same technology they use in movie theaters for 3D movies and excels at giving the game terrific depth-of-field. As you can see this is as explained how online pokie games can be played where those free online pokies games are made using same method to work on the platforms. Catching an overhead light flicker down an incredibly long corridor is one of the more chilling 3D applications…until you come across a spirit, that is. If you have the means, we highly recommend giving this mode a try. Oh and rumor has that Daylight may be adapted to a consumer VR system in the near future, for those brave enough…
We'll have more on this interesting project as it approaches the release date. Stay tuned!