Driveclub Could Be Released in June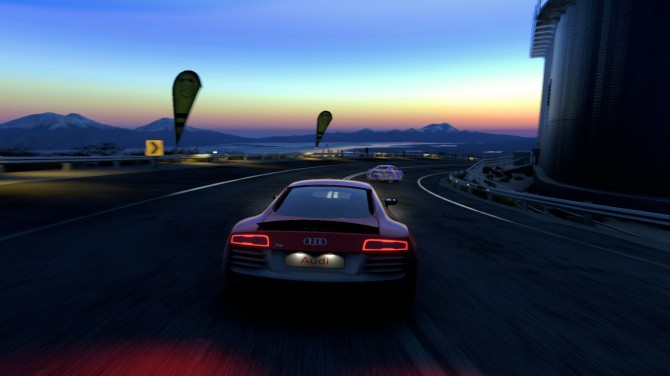 15 February 2014
The release date of Driveclub might very well be the biggest mystery of PlayStation 4's early life. The game was supposed to be a launch title back in November, and it felt already pretty good while playing it during Gamescom. Still, the game was delayed, and while some hoped that it would be released in either January or February, we know better now.
The PR machine is completely silent on this front, which indicates that there is still a way to go for some reason. The last official statement is that Driveclub is positioned to release between Infamous: Second Son (ready to deploy next month) and The Order: 1886, which we won't see before Fall. The statement released today by Multiplayer.it's Associate Editor Antonio "Tanzen" Fucito could be accurate, then: after a fan asked on his personal Facebook wall what's really happening to Driveclub and when it will be released, he answered that "perhaps it has been delayed to June, but we'll see".
Curiously, this post is the only one on his wall which can't be embedded because of specific privacy settings, and this certainly adds to the mystery. As a reminder, Antonio Fucito recently revealed onTwitter the London event held by Sony for The Order: 1886 and its embargo date.
June would make a lot of sense for Driveclub. Ideally, Sony could have Infamous: Second Son in March, Driveclub in June, The Order: 1886 in September and Uncharted in December; it would be a killer exclusive lineup, for sure. Finally, we already reported OPM Italy forecasting the same month just a few weeks ago.
We'll know soon enough anyway: if Evolution Studios' new racing IP really is coming before Summer, the hype machine will start shortly after the release of Infamous. Driveclub just made the list of our most anticipated racing games for this year, do you agree with us?