The Best Upcoming RPGs – 2014 To Be The Golden Age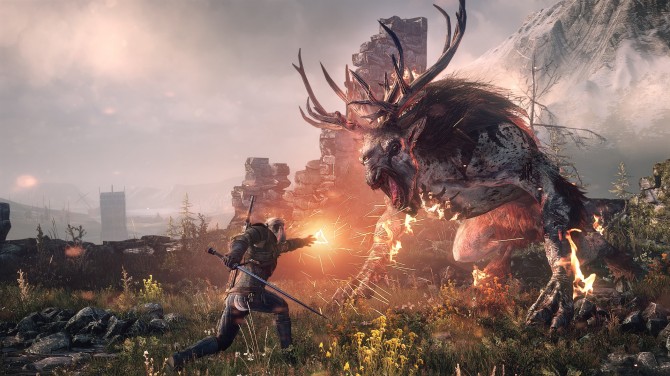 08 January 2014
For the gaming industry, 2013 was an exciting year with the release of next-gen consoles and a slew of ground-breaking new titles.  Looking ahead at what we can expect from 2014, it appears safe to predict this next year will go on record as one of the best year's in history for the RPG genre.  From Kickstarter kings to long awaited, highly anticipated sequels, we've taken an in-depth look to bring you this lineup of Western (North America and/or Europe) releases in 2014.  Due to the sheer volume of games slated for this year, we couldn't include them all or risk publishing a small novel rather than a feature article.
Therefore, we picked those upcoming RPGs that seem most promising to us. We listed them in alphabetical order, highlighting their sub-genres and why they're generating unique interest. At any rate, this will be a Golden Age for RPG fans.
Age of Decadence 
From the indie team at Iron Tower Studios, comes this turn-based, Roman themed tactics RPG.  By all accounts from those who've played it thus far, it is very challenging and full of richly developed interactions.  Age of Decadence is already available as an Early Access game on Steam, and due for a full release on PC this spring. 
Blackguards
Made by Daedalic Entertainment, Blackguards is a turn-based RPG set in the "The Dark Eye" world (PnP RPG popular in Europe). Featuring a twist on the usual hero tale, in this dark setting all hope for saving the world lies with a band of criminals and misfits. Players take on the role of a convicted murderer leading a team of questionable characters through tactical battles and storytelling in an elaborate 3D world. Already available on Steam Early Access with surprisingly good reviews/impressions so far; the full game releases for PC on 24th January, so stay tuned soon for our own review.
Bound By Flame
From Spiders Studios (Mars: War Logs, Of Orcs and Men), Bound By Flame is an action RPG slated for release on Q1 2014 for PC, PS4, PS3 and Xbox 360. Players take on the role of a mercenary possessed by a demon and can choose to exploit or reject the demon influence, which will change alignment and transform the character's look accordingly.  While progressing along quests, players unlock and improve powers available on three different skill trees.  The game should feature a decent replay factor because of variance in individual experiences.
Bravely Default
Bravely Default is considered the spiritual successor to Final Fantasy: The 4 Heroes of Light, and is already available for 3DS in Japan and Europe, but will release on 7th February in North America. It's a turn-based JRPG with a job system by Square Enix, and we have reviewed it quite positively.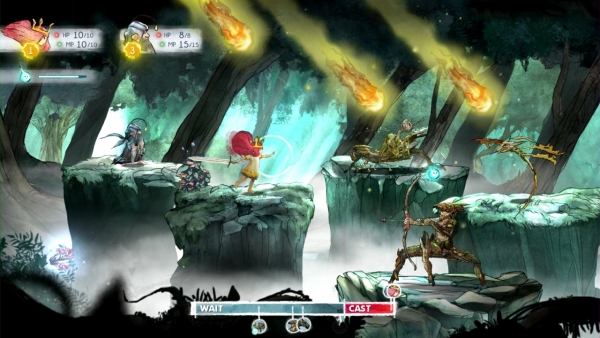 Child of Light
Ubisoft once again brought together creative director Patrick Plourde, and lead writer Jeffrey Yohalem (who last collaborated for Far Cry 3), to create Child of Light.  Referred to once as a 'playable poem', the visuals and storytelling are fantastic. The gameplay is a side-scrolling JRPG, all done in 2D puzzle/platforming mixed with combat, adding a unique co-op multiplayer option. It will release on all home console platforms except Wii later this year, exact date still unknown.
Consortium
Coming from a successful Kickstarter project, Consortium is the debut title from Interdimensional Games Inc.  It is a compelling experiment in action adventure RPG, breaking through the 'fourth wall' with players as themselves, but physically controlling a person from a parallel world.  Featuring first person POV, the world is one confined airplane, therefore the game relies heavily on depth in storytelling and interactions, rather than breadth. Shooter action sequences keep the intensity going.  Now available on Steam for PC.
Cosmic Star Heroine
Another successful Kickstarter from Zeboyd Games, this retro sci-fi RPG will be out later this year for PS4 and PS Vita.  Drawing inspiration from classic 90's RPGs, Cosmic Star Heroine features an old-school visual style with turn-based battles happening on the exploration map, combo techniques, and a 'Suikoden-like base building mechanic' (political intrigue and expandable player headquarters).
Dark Souls II
Developed as always by From Software, Dark Souls proved itself an incredibly successful and influential award winning action RPG.  Talk of the impending sequel has been building quite a bit of hype, which we've covered over the past year.  Dark Souls II will feature the same control mechanics as well as improving upon the 'covenants' feature, making them more accessible/easier to understand. However, gameplay should be more challenging with a world roughly twice the size of the one featured in the original, focusing on more exploration and use of player skills; you can read our interview with the team here. Pre-Orders are currently available for PS3 and Xbox360, full release on March 14.
Dead State
A very successful Kickstarter, this Zombie RPG by Double Bear Productions is moving into the final stages, due out for PC sometime in March. It promises to be an engaging RPG about leadership, managing your own shelter, and survival. Gameplay features include strategic turn-based gameplay, an open explorable world with non-linear storyline, and complex and reactive AI.
Diablo III: Reaper of Souls
The first expansion of Diablo III is already playable in the closed beta phase, and will release on 25th March for PC, while PS4 will receive the Ultimate Evil Edition containing both Diablo III and Reaper of Souls some time in 2014. Blizzard prepared many additions, ranging from an all-new class (the Crusader), an increased level cap (up to 70), more randomized environments, a reworked loot system and the new Adventure mode, which will let players roam freely between waypoints instead of being locked by the predetermined sequence of the Campaign mode, now separate.
Divinity: Original Sin
Developed by Larian Studios, Divinity: Original Sin is a turn-based isometric RPG, featuring both single player and multiplayer options.  Perhaps one of the most intriguing features is the integration of a coop dialogue allowing players to agree or disagree on choices, utilizing social stats to shape player relationships, and increasing the variety of gameplay experience.  Combat is both party and turn-based, and gameplay options include both single player and a 'drop in, drop out' coop multiplayer.  The Alpha is currently available, full release slated for February.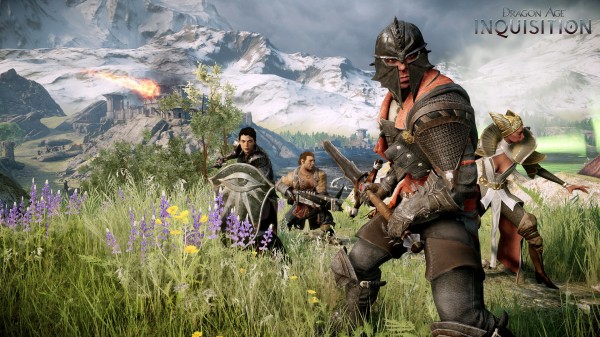 Dragon Age: Inquisition
BioWare intends to release the next instalment of this popular action RPG for multiple platforms sometime in Fall 2014.  BioWare has had a rough couple of years, specifically with Dragon Age 2 receiving a lot of negative criticism, but the legendary developer is striving for a comeback. Dragon Age: Inquisition has been in development for a long time now and previews are promising.  Built on the Frostbite3 engine, the game simply looks stunning; there will be the choice between multiple races with more customization options, and you can switch to top-down tactical view in combat.  Sounds like BioWare has been listening to its fans and moving back to what originally caught everyone's attention with Origins.
Drakengard 3
From Access Games & Square Enix comes Drakengard 3, story prequel to the original game, an action RPG with excellent reviews in the Japanese market.  As the protaganist, Zero, you're on a quest to kill her five sisters,  featuring plenty of hack-and-slash combat as well as air attacks while mounted on a dragon.  Available exclusively for PS3 sometime this year, already available in Japan.
Grim Dawn
In development at Crate Entertainment, Grim Dawn turned to a very successful Kickstarter campaign in 2012 to fully fund its final stages.  It is the spiritual successor to Titan Quest and is being built on an improved version of the engine and toolset created originally for that game by Iron Lore entertainment.  According to the team, the game aims to improve on the exploration, character advancement, and loot collection that Diablo pioneered.  An action RPG developed for PC, you can currently try out the Alpha; a full release has been promised for later this year.
Hellraid
From Techland, Hellraid is a first-person action RPG in development for multiple platforms. Featuring plenty of hack-and-slash action with both a single player, story-driven campaign and a co-op multiplayer format. Although the devs are citing Hexen as an influence, there are definitely similarities to Diablo in this title. Exact release date not yet known.
Kingdom Under Fire II
Developed by Blueside, Kingdom Under Fire II is set in a high fantasy setting and uses gameplay merging RTS with RPG, as well as MMO aspects, featuring both single player and multiplayer modes.  As the hero, the RPG aspect lets players explore freely and grow their troops, then move into RTS play while commanding troops against NPC foes or other players in MMO mode. It will be available on PC and PS4 this summer; we'll have an exclusive interview with Blueside soon, so stay tuned.
Legends of Eisenwald
A successful Kickstarter by Aterdux Entertainment, Legends of Eisenwald combines RPG and strategy.  This medieval adventure features tactical turn-based combat and a simple economic model. There are three paths: Knight, Mystic, or Baroness which offers a variety of storyline development. The gameplay mechanics offer different experiences ranging from treasure hunts to battles for the throne. Early Access is currently available on Steam.
Legend of Grimrock 2
Developed by Almost Human Ltd., Legend of Grimrock 2 is a retro dungeon crawling RPG that will be much more expansive than the acclaimed first game.  The devs have discussed openly undertaking a major redesign of the skill system, which aims to make it more complex and each level gained feel worthwhile.  Should be worth checking out when it releases for PC later this year.
Lichdom
Developed by indie studio Xavient, and releasing this summer for PC, Lichdom is a single-player action RPG revolving around magic as the weapon.  Powered by CryEngine 3, the visuals are spectacular and the game has a similar look to The Elder Scrolls.  As a player called Dragon, you are the champion for a fantastical medieval age, using magic to combat forces seeking to enslave humanity. "The system driving combat and magic is designed from the ground up to deliver an emergent spell-casting experience in worlds tailored to allow for experimentation and re-playability… The player is trained in the use of these systems through quests tailored to feel seamless with the environment."
Lightning Returns: Final Fantasy XIII
Releasing for PS3 and Xbox360 on February 11, there is an hefty amount of hype surrounding this long-awaited new Final Fantasy title.  Developer Square Enix went a new direction with Lightning Returns, choosing to delve into an action-oriented battle system in open world design with a 360 degree view.  Some other features include customizable outfits and the storyline taking place under a set time limit that only extends by completing story missions and sidequests.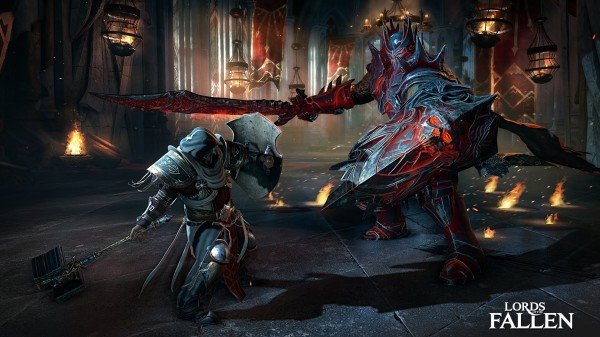 Lords of the Fallen
City Interactive has a potential gem with this promising action RPG. With The Witcher 2's Senior Producer acting as Executive Producer on this one, the vision clearly resembles Dark Souls with a focus on 1-vs-1 combat, although there are a few differences with From Software's masterpiece. Alessio checked the game during Gamescom and was very impressed; hopefully it won't be delayed into 2015.
Lords of Xulima
Marketing itself as a 'true RPG', this rather expansive endeavour by Spanish developer Numantian Games has captured the interest of many, as highlighted by the success of their Kickstarter and Greenlight campaigns.  Lords of Xulima offers turn-based tactical combat, story driven main character and party building with 10 classes and over 100 skills.  Battles use first-person perspective, but non-linear storyline gameplay and world exploration are isometric. Full release for PC slated early 2014.
Might & Magix X: Legacy
Many users were surprised when Ubisoft announced the upcoming release of a new Might & Magic title, since the series has been dormant for many years. This is a first person, party-based, turn-based dungeon crawler.  There are four races to choose from as you navigate the classic RPG.  Full release is January 21 for PC, and early access users receive a modding kit.
Mount & Blade II Bannerlord
Developed by Taleworld, Mount & Blade II Bannerlord, a sandbox action RPG/strategy hybrid, maintains the complexity of previous titles but devs put more emphasis this time on depth in campaign mode. This action RPG is interesting because (I quote here) "compared to most other titles… it sits firmly on the simulation side of the simulation/narrative RPG dichotomy, and also that its setting eschews any fantasy or science fiction magic elements." Although graphics tend to be on the lower side of quality, the modding community that typically surrounds M&B games is pretty decent.  As well, the sandbox, story-free elements allow for plenty variance in gameplay.
Pillars of Eternity
One of the first big Kickstarters to spring up from a fantastic team at Obsidian, Pillars of Eternity is an isometric, party-based, true CRPG.  The system is RTwP (real time with pause), which should allow for some edge-of-your-seat pacing. It's marketed as the spiritual successor to Baldur's Gate, including vast exploration, while bringing in aspects of the combat and dungeon classic Icewind Dale. Promising in all ways to be a classic of epic proportions with gorgeous visuals.  Due out this spring for PC.
Shadowrun: Dragonfall
Hairebrained Schemes follows Kickstarter success Shadowrun Returns with this expansion, Shadowrun: Dragonfall. The campaign (based in Berlin) shouldn't be as linear as the one in the main game, and a "save anywhere" option will be added after the thunderous cries of customers. If Shadowrun Returns is any indication, this should be a safe bet; it's releasing in January.
South Park: The Stick of Truth
With a troubled development history, Obsidian picked up the remnants of this overdo title from the THQ shutdown.  Trey Parker and Matt Stone wrote the script and are overseeing the project, so you can expect a good amount of silly and irreverent attitude faithful to the show's history will weave it's way into the gameplay.  Classes appear based on the episode "The Return of the Fellowship of the Ring to the Two Towers". Keeping the 2D look the show is famous for, the RPG battle mechanics are similar to a classic JRPG. Finally available March 4 on PS3, Xbox360, and PC.
Tales of Xillia 2
The latest entry in the Tales of Xillia series, it was released in November 2012 in Japan as a PlayStation 3 exclusive, but Namco Bandai Games is only publishing it in North America and Europe some time in 2014. The JRPG takes place just after the events transpired in Tales of Xillia (of which you can find our review here), with the plot following Ludger Will Kresnik, who has the power to travel to alternate timelines and destroy them; Kresnik is hired by Clanspia Inc. to do exactly that.
The Banner Saga
A massively successful Kickstarter, Stoic Studio's unique artistic design has attracted attention to this turn-based, tactics RPG. The Banner Saga's Viking-inspired fantasy world is a delightful experiment in classic animation, evoking style from Disney hits like Sleeping Beauty; The Banner Saga delivers on the 'cool' factor for graphic design.  As for gameplay, the storytelling appears rich in depth, mature, and along the lines of Game of Thrones, and the classic tactics combat is challenging.  Factions, a multiplayer offshoot is already available.  Full game release is January 14, on PC.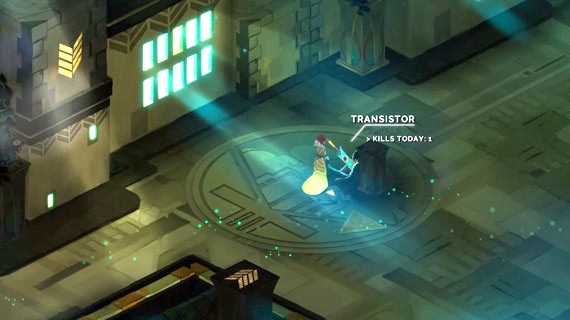 Transistor
Supergiant Games' last RPG endeavour, Bastion, was an award winning hit. Taking a quick look at Transistor, it looks like they're delivering fans another audio & visual treat. The voice-over narrator aspect has been incorporated again, but this time with an intriguing twist.  The RPG gameplay combines real-time free movement with a planning mode accessed when the protagonist's action bar is filled. Players map out actions and a series of movements, each consuming bits of the action bar, and then execute with super speed.  Slated for PS4 and PC release, exact date still unknown.
Wasteland 2
By inXile Entertainment together with devs at Obsidian, this story is over 20 years in the making.  Often considered the grandfather of the RPG,  Wasteland helped create the genre in the late 80's. Follow-up titles were planned but cancelled, until Fallout came along and took over the post-nuclear holocaust setting, running with it to critically acclaimed success. Following an enormously successful Kickstarter campaign, inXile began development of Wastelend 2, with a Q4 2013 release planned, but has suffered delays.  The PC beta was just released on Steam this past December, and we look ahead with anticipation to a final product featuring world exploration as well as turn-based combat sometime later this year.
The Witcher 3: Wild Hunt
Going for ground-breaking gold, CD Projekt RED are creating a lot of attention with the next-gen, open-world Witcher 3. We've been covering this one extensively since the announcement, and watching it rack up awards based solely on its pre-release.  Following the success of the previous entries in the series, this final chapter in the trilogy promises to deliver incredible graphics, while expanding to a full-fledged open world RPG. We're expecting the next-gen release for PS4, XboxOne, and PC in Q2 or Q3 2014.
X
By Monolith Soft, makers of the Xeno series of RPGs, in all honesty we don't know much about this WiiU exclusive.  Truth to be told, we can't even confirm that is the final title, as it could even be a code name. Based on previews it will be an open world RPG featuring mecha (big robots) and dolls (average playable characters), emphasizing exploration. Flying and vehicles will be present, with aerial battles possible.  Scheduled for release later this year, although delays cannot be ruled out.