Top 10 Most Anticipated Action Games of 2014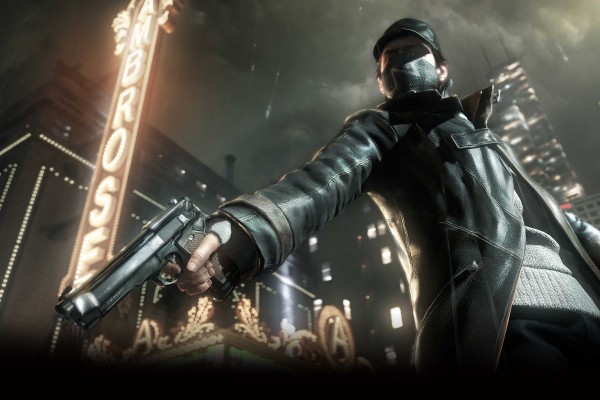 06 January 2014
2014 is looking bright for action game fans; with both big budget titles and smaller, indie titles waiting impatiently to keep your blood pumping and your trigger fingers itchy. This list will run down our top ten most anticipated action games of 2014: they are set in no particular other, though.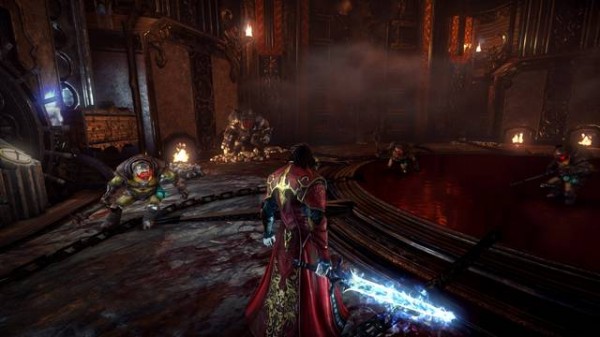 Castlevania: Lords of Shadow 2
The final entry in the Lords of Shadow trilogy (don't be swayed by the number two, as this counts Mirror or Fate as well), it will let players control Gabriel Belmont once again. There are many differences now though, since Belmont was transformed in Dracula, which will obviously be reflected in the powers available. The camera won't be fixed anymore (thank God), and quick-time events will be less common; also, the story is set into the modern world. Castlevania: Lords of Shadow 2 will be out on 25th February for PC, PS3 and Xbox 360.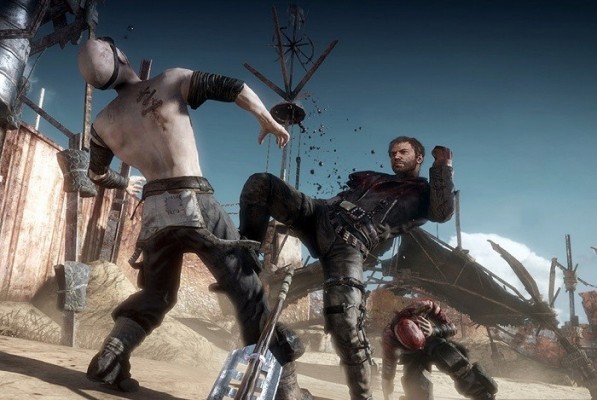 Mad Max
I'll be honest, I'm not very familiar with Mad Max as a character: I've never seen the movie and I don't know much about the premise. What's gotten me very excited, however, is the fact that Avalanche Studios will be developing this title. Avalanche Studios are better known for their brilliant work on the Just Cause series, with Just Cause 2 being particularly good. It's a perfect example of what an open-world action game should be like; large, goofy, filled with over-the-top action and plenty of things to do and blow up. Just Cause 2 had so much to do between collectibles and activities even after the game was finished that I kept on playing it for a lot longer. We still don't know much about Mad Max, but if it's anything like Just Cause 2 I know I'll enjoy the hell out of it.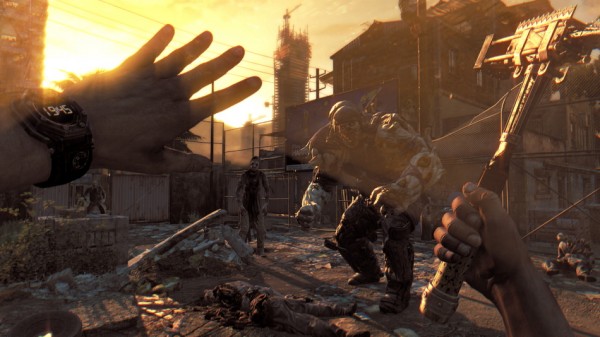 Dying Light
Zombie games have definitely made a come-back this generation, with games like Dead Rising, Left 4 Dead, DayZ and many more. Techland's Dead Island, however,despite one of the best trailers ever made, failed to meet the expectations set by fans and critics and was ultimately considered a mediocre zombie game. Techland is willing to give the zombie genre another shot, and this time it's looking a hell of a lot more promising than Dead Island already. Imagine Dead Island's open world mixed with Mirror's Edge's parkour system and you have a very interesting combination.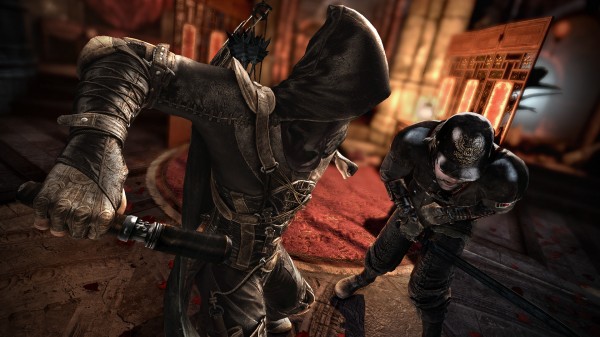 Thief
The return of Garrett after so many years is close: Thief will be released on PC, PS3, PS4, Xbox 360 and Xbox One between 25th February (North America) and 28th (Europe). Many fear that it won't fully respect the stealth legacy of the series, but soon we'll find out if this concern has any foundation.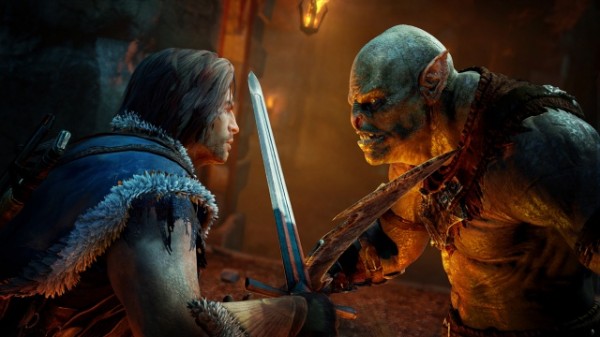 Middle-earth: Shadow of Mordor
This one came ouf of nowhere, and while most games in the Lord of the Rings universe have been less than impressive, Middle-earth: Shadow of Mordor could very well be an exception to the rule. Monolith Studios is behind it, and they have created interesting systems which should hopefully create more interesting and intelligent enemies, leading to more dramatic confrontations. There's no hint on a release date, but if I had to guess, this should be out either in Q2 or Q3.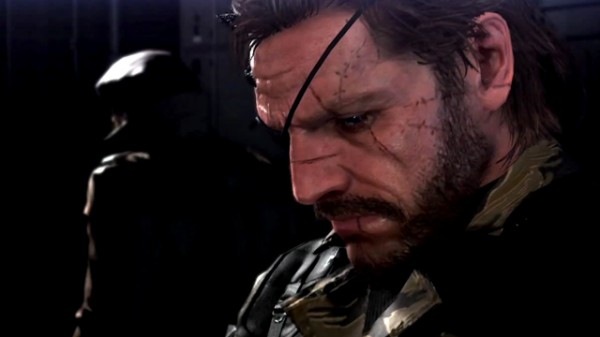 MGS V: Ground Zeroes
Snake is back and it even has a new voice, as Kiefer Sutherland replaced David Hayter. Ground Zeroes will be an appetizer for the biggest meal, MGS V: The Phantom Pain, which is likely still far away. MGS V: Ground Zeroes releases on 18th March for PS3, PS4, Xbox 360 and Xbox One.
The Order: 1886
Ready at Dawn's first foray into AAA games is one of the biggest exclusives scheduled for PlayStation 4 in 2014. Details are still fairly scarce, but the game is set into an alternate version of the Victorian era where an ancient order of knights has been protecting humankind from a lethal breed of monsters. The game aims for a strong movie-like appearance, to the point where the resolution will be 1920×800 and the remaining will be black bars.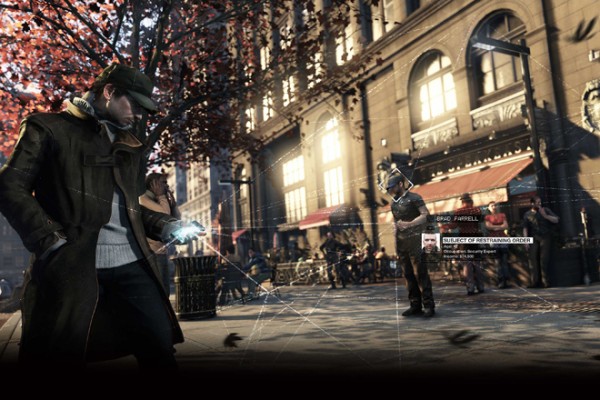 Watch Dogs
Ever since Ubisot revealed this game back at E3 2012, Watch Dogs never left my radar. I love the concept behind it; an open-world game where the player is able to hack anything and use it to his advantage, be it  traffic lights or mobile phones, hacking will be your best friend when you need a hand. Ubisoft in general has made some of my favorite games last year with Far Cry 3: Blood Dragon, Rayman Legends and Assassin's Creed 4, it's only natural to be very excited for their latest title.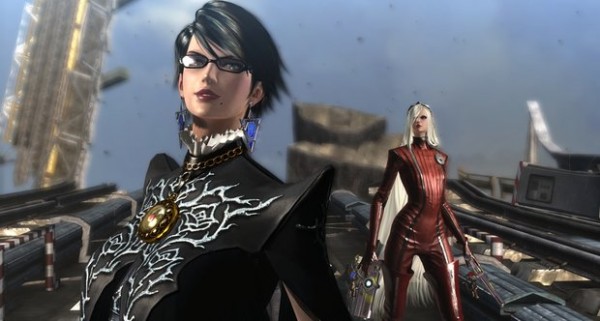 Bayonetta 2
The sequel of the massively popular action title created by Platinum Games will be a WiiU exclusive. That's the big news about Bayonetta 2, and it is bound to persuade some fans of the bewitching Bayonetta to buy Nintendo's latest home console. Bayonetta 2 will also have a multiplayer mode. Though a demo of the game was playable as early as E3 2013, there is no definite release date other than a generic 2014.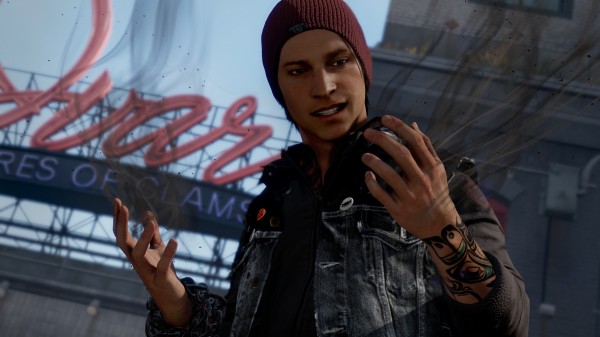 Infamous: Second Son
Likely the most important PS4 exclusive of 2014 (barring any surprises at the next E3), the open world action/adventure with a superhero theme will take place in a fairly faithful recreation of Seattle, whereas the previous games took place in fictional cities. Infamous: Second Son is visually striking and promises to have an interesting plot, with ramifications based on players actions. Will you be the hero or the villain in Sucker Punch's Seattle?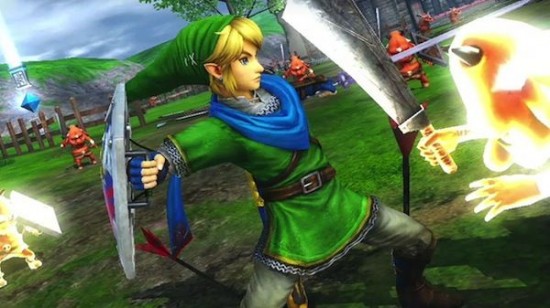 Bonus game:  Hyrule Warriors
Dynasty Warriors meets The Legend of Zelda. Dynasty Warriors doesn't have an extraordinary pedigree, but perhaps the collaboration with Nintendo will make this entry more polished.  As a Dynasty Warriors fan I am personally very excited to see how this game turns out, hopefully it will be crazy, over-the-top and straight up fun!
Did your favorite make it on the list? Or maybe there is an entry we missed? Let us know!